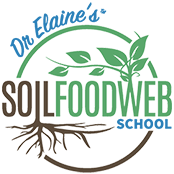 You're Registered!
A confirmation email with information on how to join the webinars will be sent to you within 15 minutes.
We will also send you two reminder emails, one 24 hours before, and another 1 hour before each webinar starts.
You can add the event to your calendar by clicking the "Add to Calendar" button below.
---
Webinar Series: Rapid Soil Regeneration
In this amazing series of interactive webinars, you will learn all about how the Soil Food Web Approach, developed by Dr. Elaine Ingham, can be used to rapidly regenerate soils in almost any part of the world.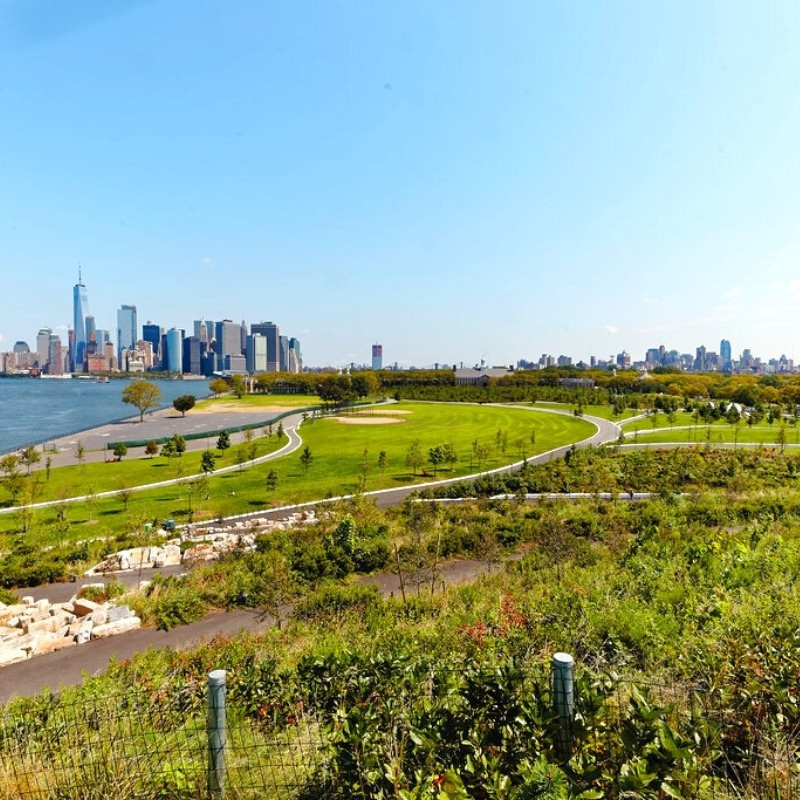 Webinar 1: Proof it Works - Consultant Case Study with Todd Harrington
1:00 p.m. Pacific time on Saturday, July 10 (that's 9:00 p.m. London time)
Come along and meet Todd Harrington, a Soil Regen Veteran who has over 30 years of experience in the industry. Todd runs a successful consultancy in Connecticut, where he employs 7 people. He has worked on projects all over the world, large and small, with farmers growing multiple crops.

On July 10, Todd will be presenting a case study of a project on Governers Island, in New York City Harbor, where contracted to introduce soil biology to the engineered soil that was shipped in to cover the barren landscape that was once covered in concrete. The results are highly impressive!

You'll get to ask Todd, and the other members of the panel, any questions you have about this project and about Soil Regeneration.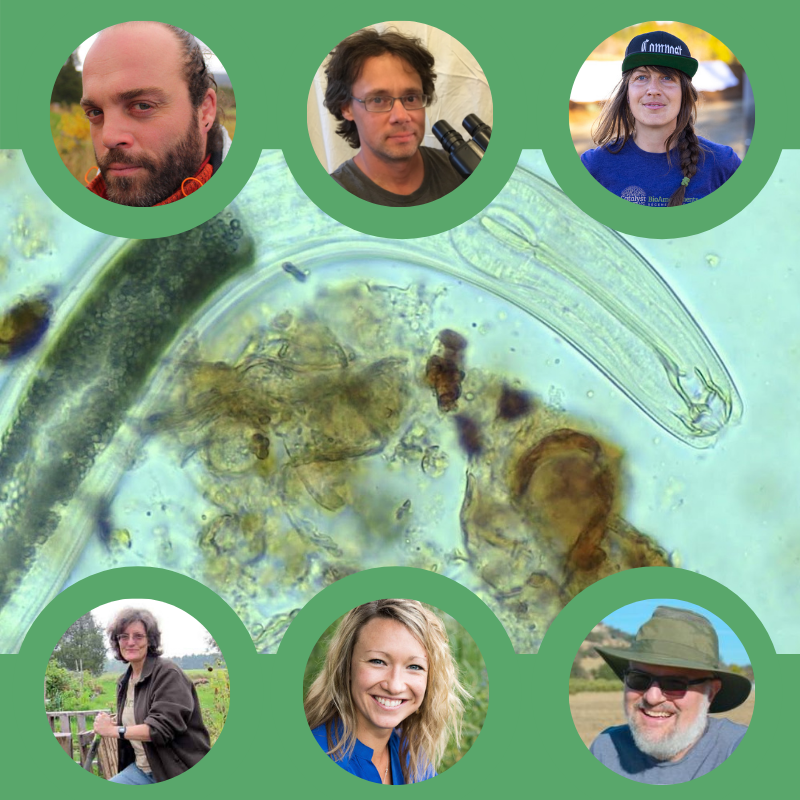 Webinar 2: How the Soil Food Web Works
11:00 a.m. Pacific time on Thursday, July 15 (that's 7:00 p.m. London time)
Join us and you will get to meet some of the microbes that contribute to making a soil function. There are millions of tiny critters in a teaspoon of soil, and we'll be looking at some of these under the microscope with Soil Biology Pioneer, Dr. Elaine Ingham. She'll be joined by a panel of experts and they'll be discussing the different ways in which soil microbes collaborate to support and protect plants.

We'll be featuring some cool animations that explain how some of the interactions between plants and microbes happen. There will be a Q&A session where you can ask any questions.
Webinar 3: Meet the Soil Regen Pros
11:00 a.m. Pacific time on Wednesday, July 21 (that's 7:00 p.m. London time)
In this webinar, you will get to meet Soil Food Web Consultants Miles Sorrel, Brian Vagg and Renald Flores, all of whom own and operate their own Soil Regen Consultancies in different parts of the world.

They will be answering your questions about things like: How to engage a Soil Food Web Consultant and what they can do for you and your farm. You can also ask about how the Soil Food Web training program can help you if you are a farmer. Or, if you are thinking about becoming a consultant yourself, you can ask them about the training and the challenges they faced when they started their businesses.

FREE Bonus Webinar:
Launch Your Soil Regen Career
11:00 a.m. Pacific time on Wednesday, July 28 (that's 7:00 p.m. London time)
In this amazing BONUS webinar you will meet Dr. Elaine Ingham and a panel of Soil Regen Professionals who you can ask ANY questions about:
What it's like being a Soil Food Web Consultant, Lab-Technician or Commercial Compost Producer
How to start your own business in the Regenerative Ag sector and what the challenges are
What it's like training at the Soil Food Web School
If you're a farmer, you might want to ask questions about:
How the Soil Food Web Approach can help you to improve your yields and reduce your chemical inputs
What our training program offers the farmers who sign-up so they can implement the Soil Food Web Approach on their own land.
This is an "open house" session, so you'll be able to ask ANY questions you might have.
On the panel with Dr. Elaine Ingham will be: Soil Food Web Consultants Brian Vagg and Renald Flores, Commercial Compost Producers Keisha Wheeler and Casey Ernst and Soil Food Web Lab-Tech Wes Sander. And for the first time, we'll be joined by Graham Bell, Chair of Permaculture Scotland, instructor of our all-new Introduction to Permaculture Course. Graham has been teaching Permaculture for over 30 years on 6 continents and we are really excited that he has joined the team!


You'll also learn about the Launch Your Lab+ offer, in which you can register for the Soil Food Web Foundation Courses for just $3,750 and get the Certified Lab-Tech Program and the all-new Introduction to Permaculture Course for FREE. That's an amazing $2,500 or 40% OFF the total bundle value! This awesome offer just got extended by 72 hours, through midnight Thursday, July 29.
This is the BIGGEST BUNDLE we've EVER OFFERED!
Please come prepared with your questions!